Liteboxer is the first-of-its-kind connected fitness platform for the home that provides an engaging and unbeatable full-body boxing workout by combining advanced Rhythm Technology, music, and expert training in one platform.
Includes:
Liteboxer
Standard platform. (Optional Extended platform available for fighters over 6'1")
1 Pair of Liteboxer Gloves
Hand Wraps (

300cm x 50mm wraps for wrist/hand support and knuckle protection without adding unnecessary bulk under gloves

)
FREE 3-Month Premium membership. Automatically renews for $29/month.
FREE GROUND SHIPPING. Includes doorstep delivery. Liteboxer ships to the contiguous 48 US States & DC.
Required iOS or Android tablet or phone not included.
Combining Rhythm Technology with killer workouts from top trainers, Liteboxer brings unbeatable fitness into your home!
"I was soaked in sweat in 5 minutes.
I was tired but also energized to try another song.
An hour goes by in the blink of an eye."
BRETT W, LOS ANGELES
BUILDS MUSCLE. BURNS CALORIES. KNOCKS OUT BOREDOM.
Liteboxer immerses you in music, competition and punches - making workouts fly by and delivering better results.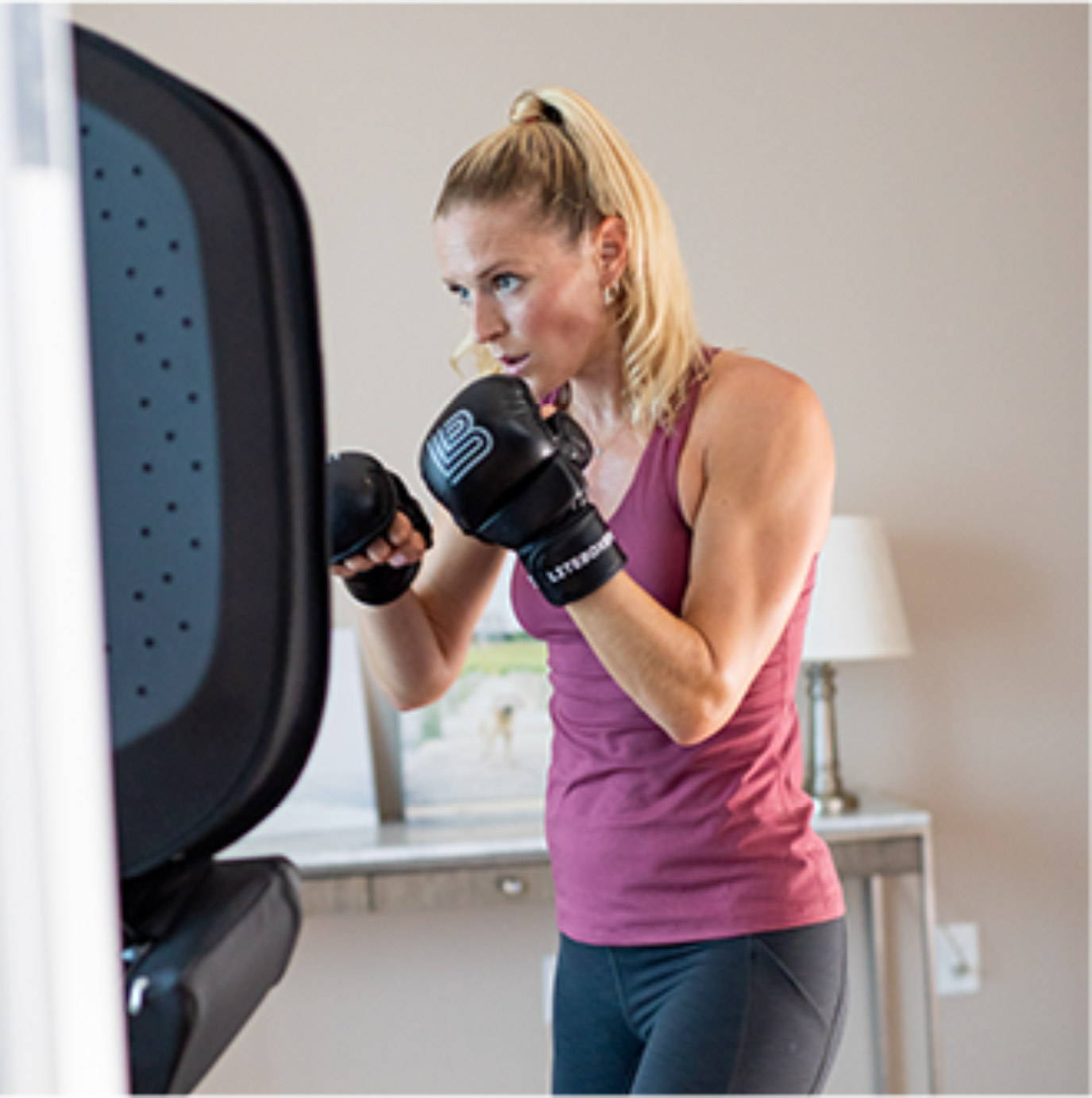 Boxing is the most effective cardio conditioning.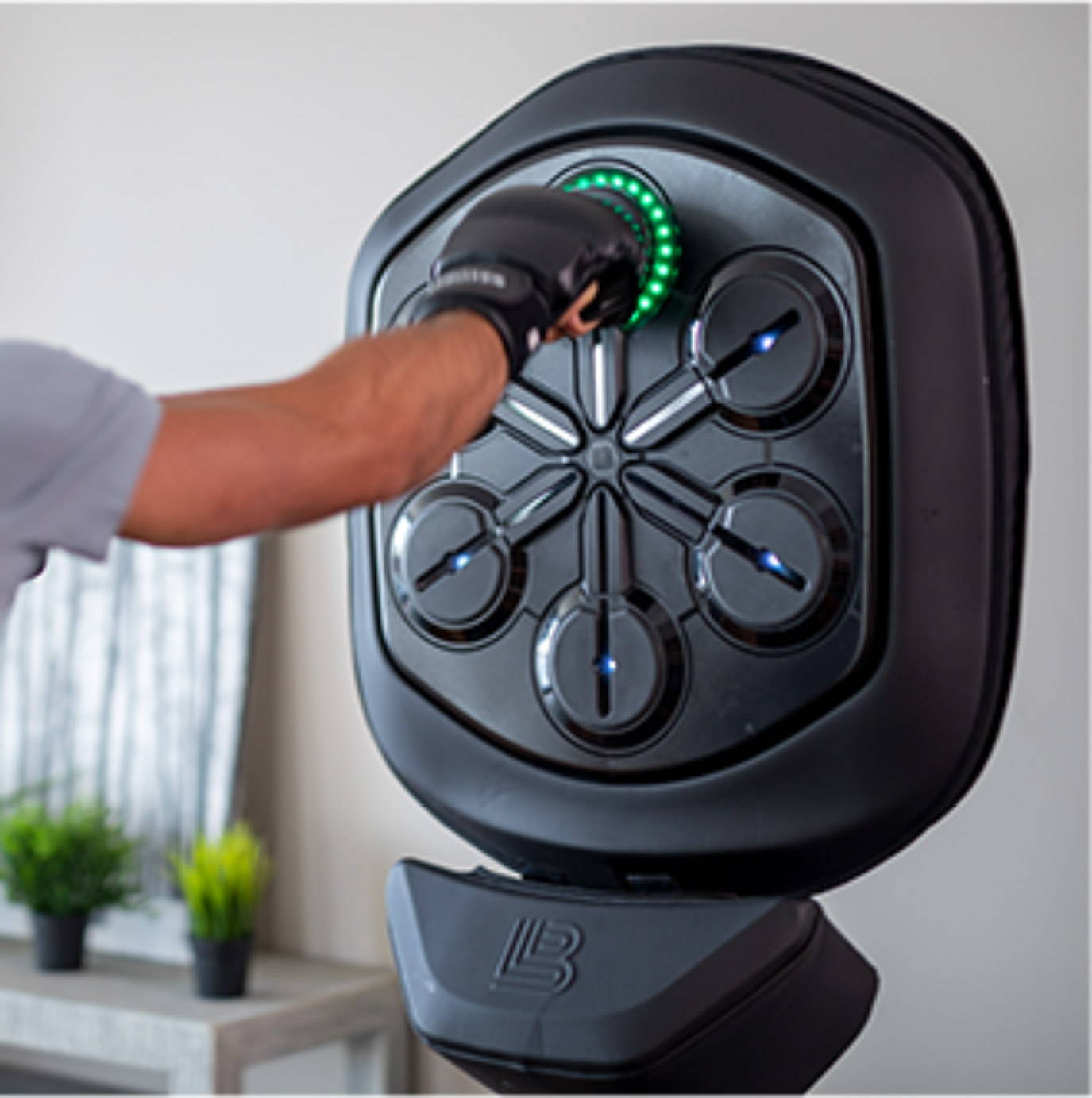 Focus on the rhythm.
Forget everything else.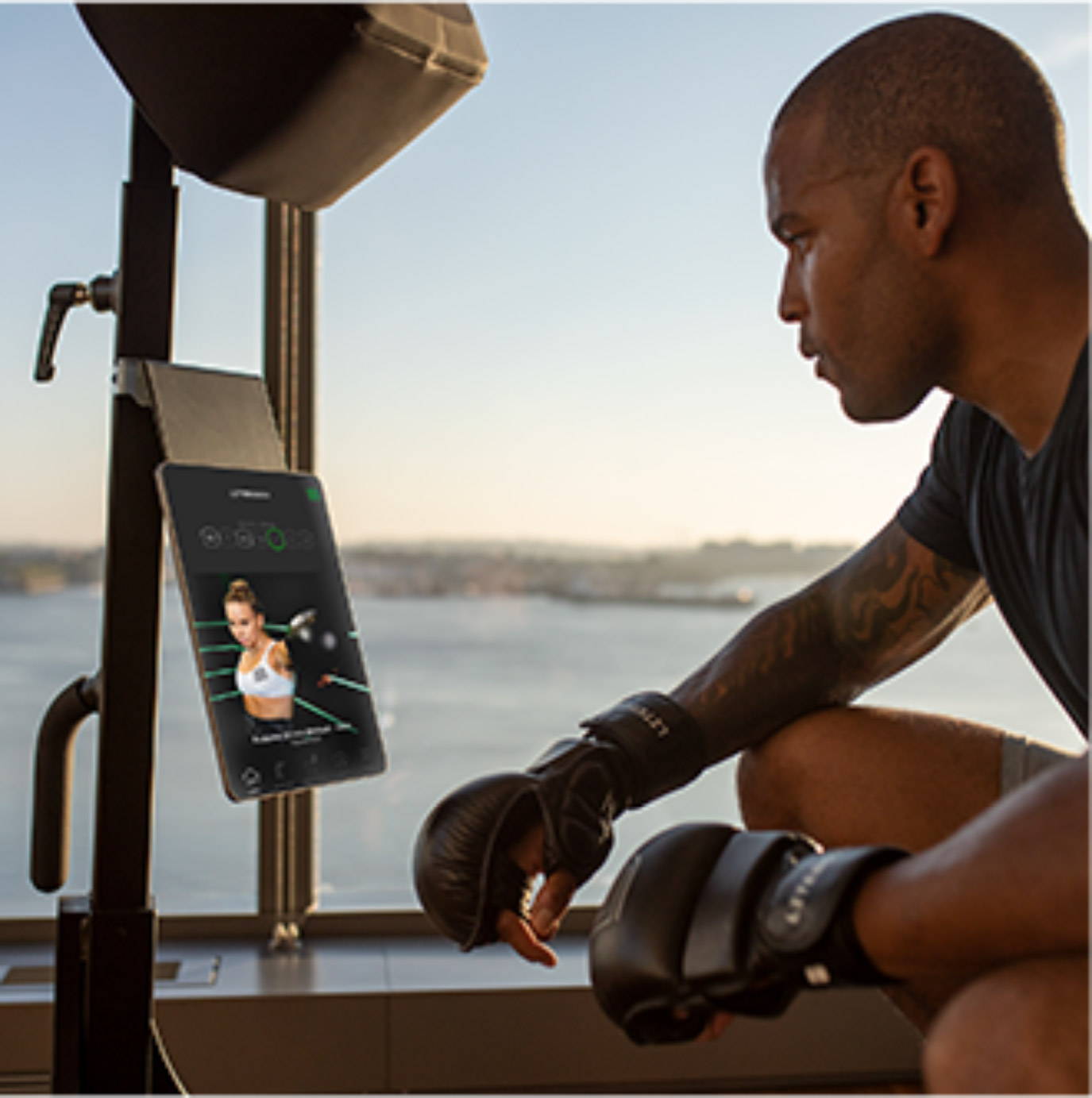 Workout with a pro,
on-demand.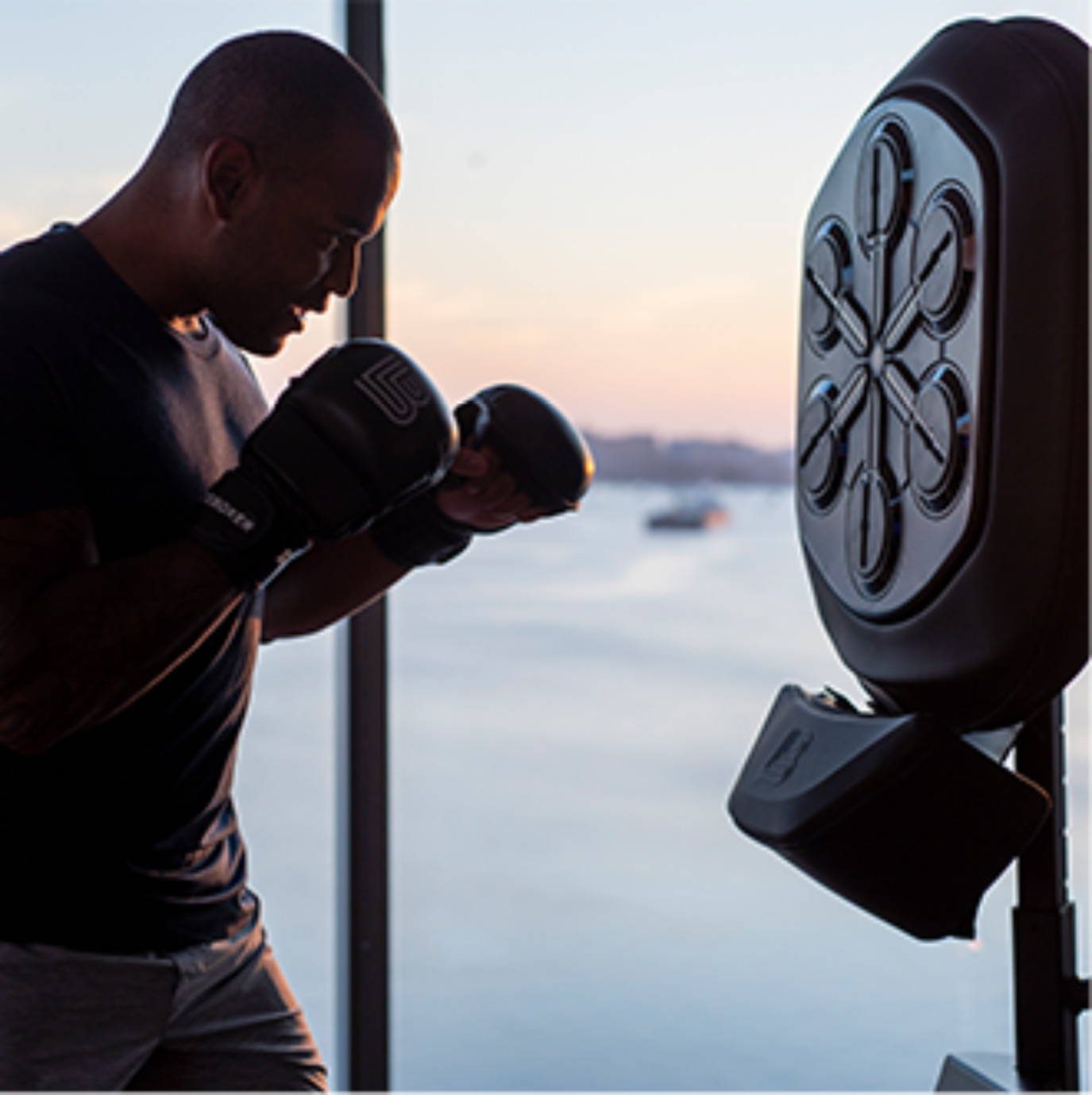 Breakthrough tech delivering breakthrough results.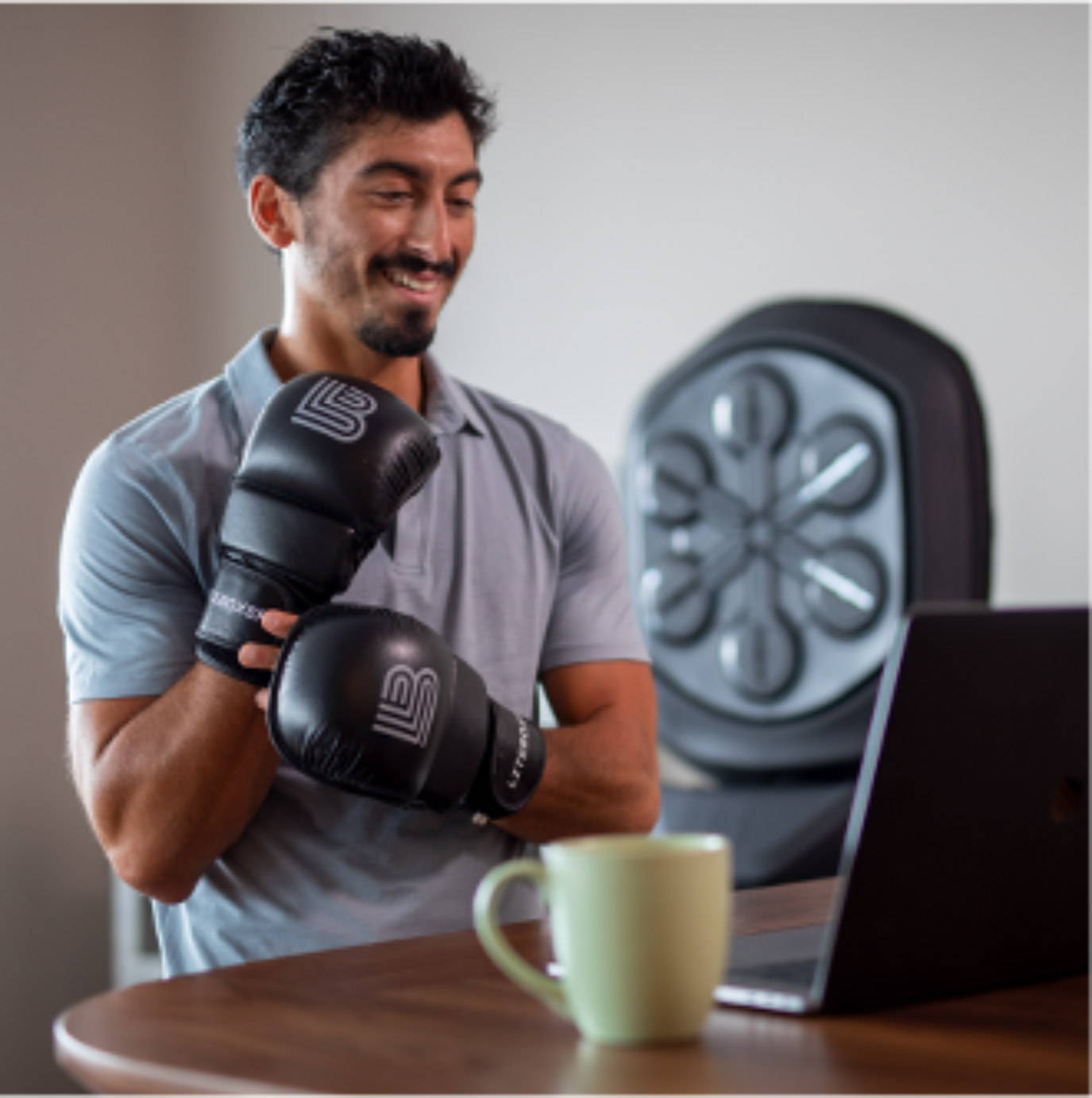 Don't have time for a full workout?
Pick a song and punch it out.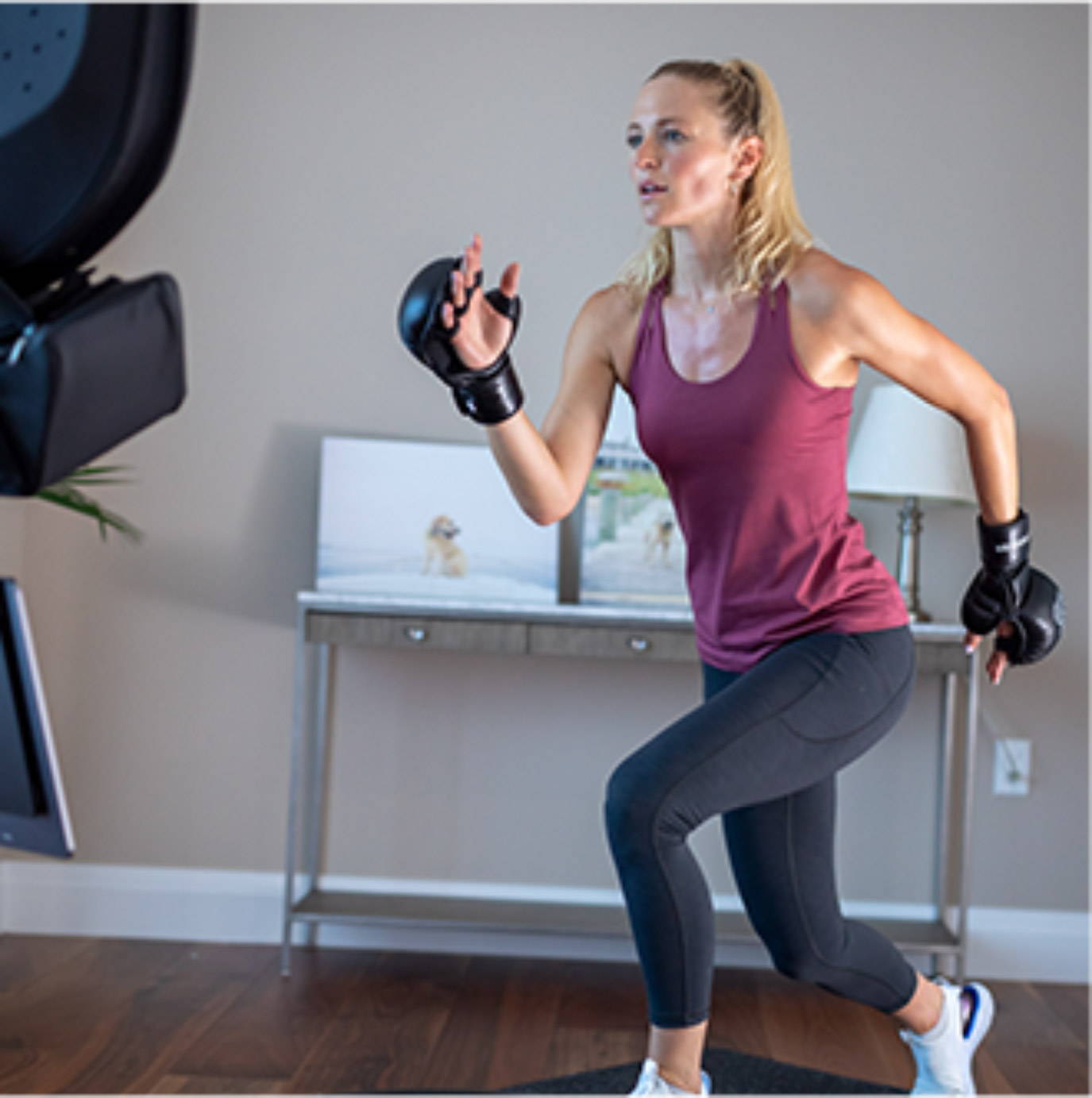 The boxing gym of the future fits in the corner of your bedroom.